Nothing beats the experience of local restaurants with good people and good food! These are just some of the best Evansville-area restaurants that are locally or regionally owned and operated. Click on the images below to view the establishment menu and other details on Yelp!
Kite & Key Cafe on Franklin
2301 W Franklin St
Evansville, IN 47712
Tues – Sun 6AM to 2PM, Closed Sundays
"If you don't pick up on the name's meaning right away, you will when you enter the establishment. Signs on the walls include quotes from famous people — including Benjamin Franklin. Some of the furnishings and decorative items also have a historical flair. One of the tables, for instance, is a refinished barn door from the owner's family farm. Menu includes breakfast served to 11 a.m., and lunch (sandwiches, wraps, soups, salads) served to 2 p.m."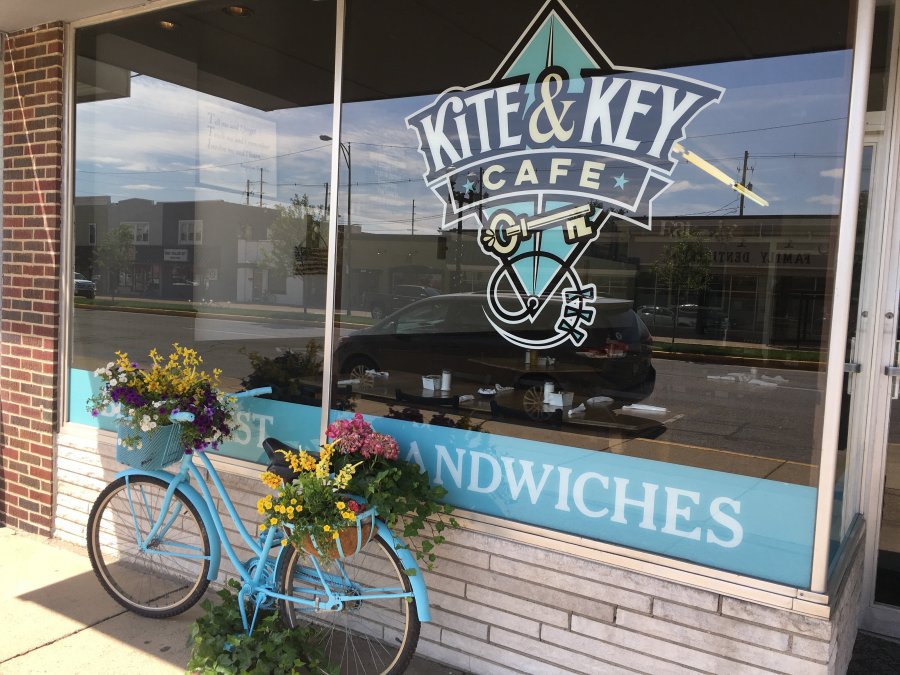 Franklin Street Pizza Factory
2033 W Franklin St
Evansville, IN 47712
Tues – Thurs 11AM to 10PM; Fri/Sat 11AM to 11PM; Sun 11AM to 8PM; Closed Mondays

"The establishment offers a set menu with specialty pizzas (Beef and Broccoli and Buffalo Chicken are among the options). The owner, a self-described history buff, has added some historical touches to the establishment. Wooden crates from the now-defunct Sterling Brewery now store wine bottles behind the bar. One of the interior doors also comes from the old brewery."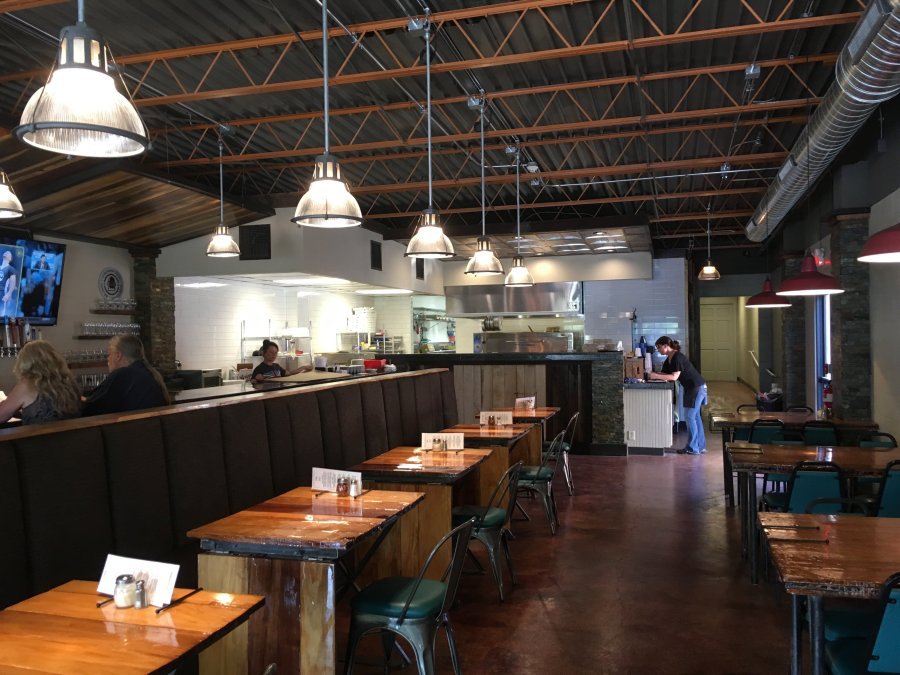 Bru Burger Bar
222 Sycamore St
Evansville, IN 47708
Mon – Sat 11AM to 10PM; Sun 11AM to 9PM
"Nine years after closing, the historic former Greyhound bus station officially has a new occupant — an upscale, Indianapolis-based hamburger chain that wants to be part of a revived Downtown Evansville.
BRU features gourmet chef burgers as well as veggie, turkey, lamb, and ahi tuna varieties. Fresh salads, sandwiches, fries, onion rings, and hand dipped milkshakes round out our exciting menu. In addition, BRU has over 16 craft beers on draft along with over 40 bottles from around the world."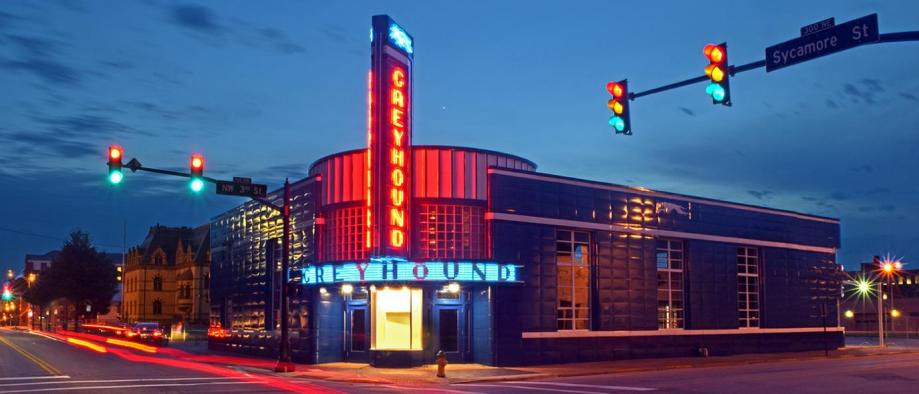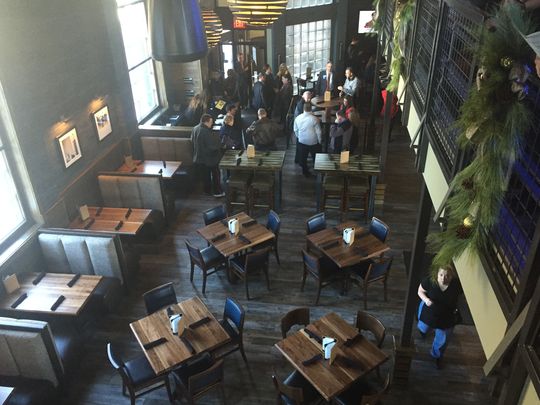 Hilltop Inn
1100 Harmony Way
Evansville, IN 47720
Mon – Thurs 10:30AM to 9PM; Fri/Sat 10:30AM to 10PM; Closed Sundays
"The Hilltop Inn was built in 1839 and served as a stagecoach stop for weary travelers and business men on the route from the Wabash River (New Harmony Area) to the banks of the Ohio River.
This no-frills tavern is known for its menu of fried pub food. They have received several awards and some notoriety for serving several dishes including great Fried Chicken, Icelandic Cod and the infamous Brain Sandwich."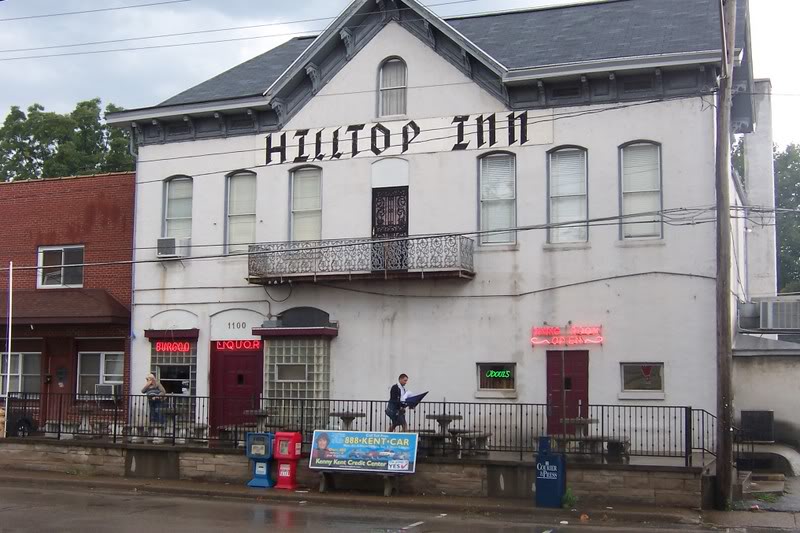 Cafe Arazu
17 W Jennings St
Newburgh, IN 47630

Mon – Sat 11AM to 9PM; Closed Sundays
"World Cuisine with a Neighborhood Feel. Intimate restaurant featuring Middle Eastern fusion fare such as kebabs & chicken shawarma. "Arazu" means wish or desire in Persian and one of my goals in providing this fusion of mainly Middle Eastern cuisines, is to provide a space where people of all ethnicity and intellectual backgrounds can gather and celebrate what they have in common, rather than stew over differences. And who doesn't appreciate exploring the culture of food, especially wh
en the cuisine is so rich with spice, texture, and complexity!"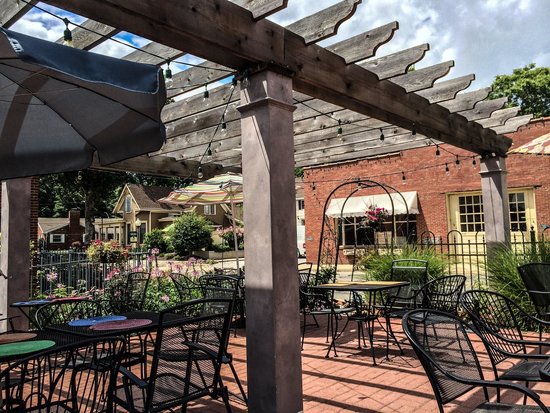 Pangea Kitchen
111 S Green River Rd
Evansville, IN 47715
Tues – Thurs 11AM to 9PM; Fri/Sat 11AM to 10PM; Closed Sundays and Mondays
"Craving a collision of culinary cultures? At Pangea Kitchen, old-world traditions meld with new-world adaptations, creating a destination for those who have a taste for the unexpected. Our global soul food market invites you to sit down and enjoy the view as your food is being crafted to order using the finest handmade and imported ingredients. Experience woo
d-fired pizza made in the old Neapolitan tradition, the succulent, slow-cooked rotisserie meats, or our gelateria and espresso bar, showcasing a variety of gelato and pastries made on-site daily."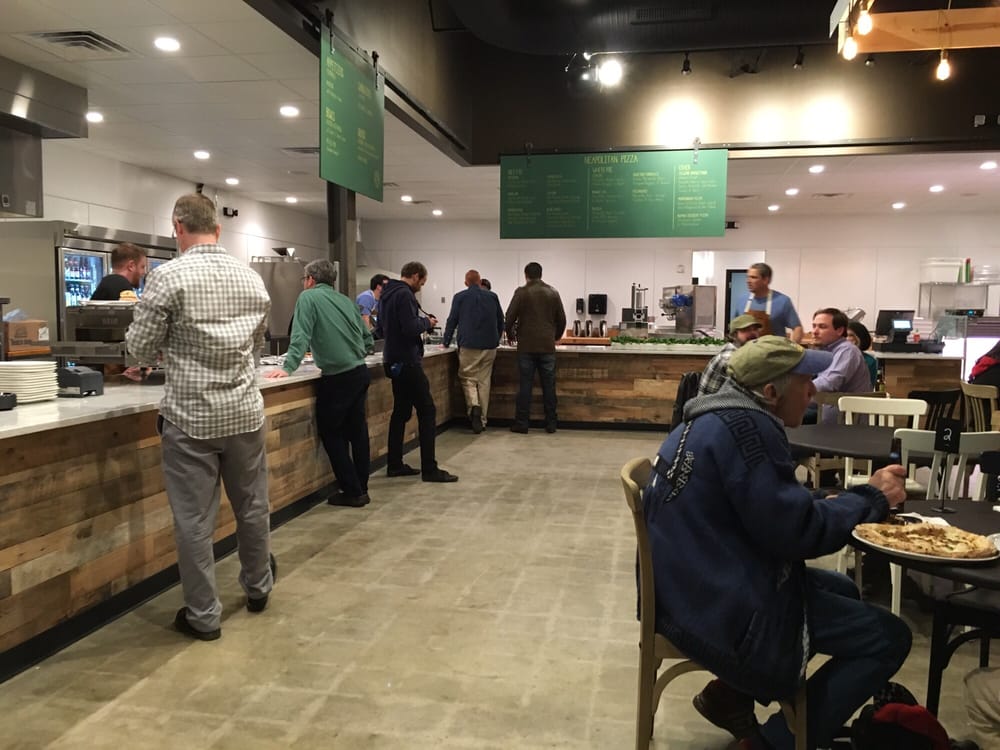 The Tin Fish
300 W Jennings St
Newburgh, IN 47630
Mon – Sat 11AM to 8PM; Sun 11AM to 3PM

"When your taste buds tingle for delicious fish, don't settle for grocery store frozen fare. Come to The Tin Fish in Newburgh, IN for exquisite seafood that'll satisfy your appetite. For the past decade, Tin Fish has served residents delectable seafood offerings in a friendly atmosphere."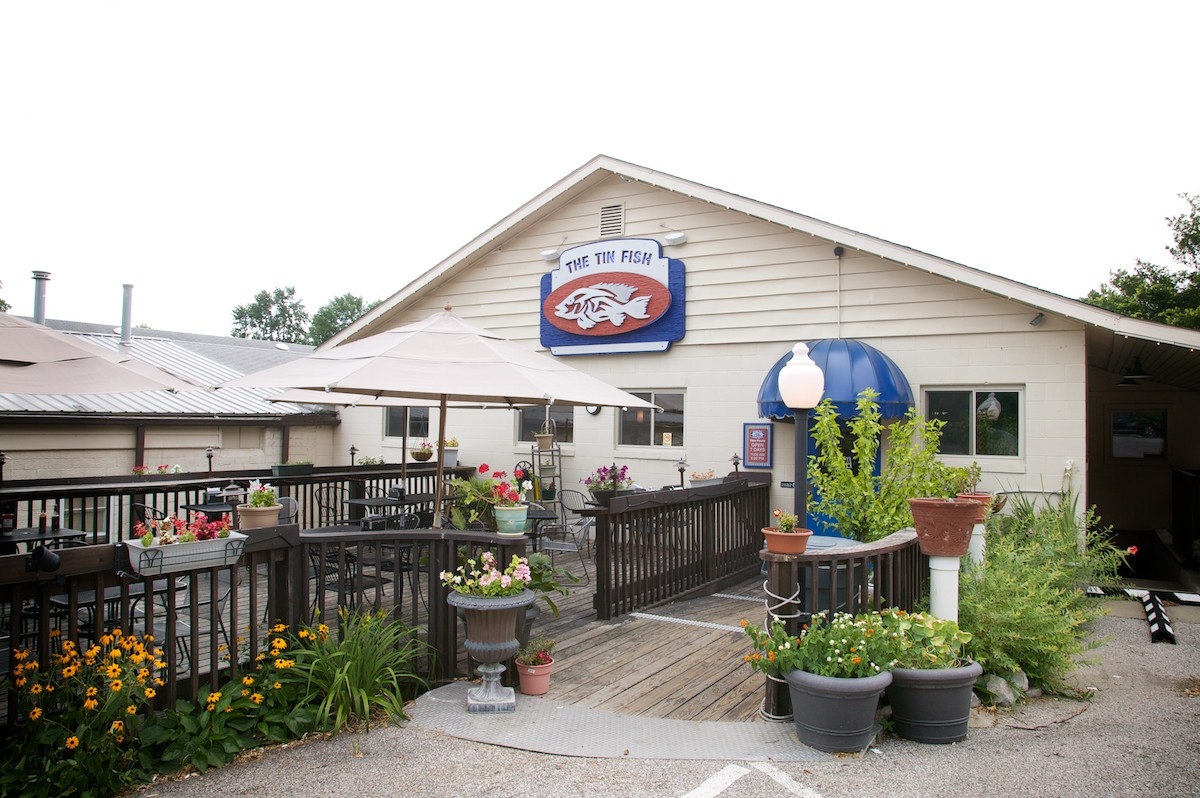 Ben & Penny's
20 Water St
Newburgh, IN 47630
*Open Seasonally. Call for Spring and Summer Hours.*
(812) 858-2556

"Quaint cafe offering breakfast, lunch, ice cream, pastries, specialty chocolates and espresso in downtown Newburgh on the Ohio!"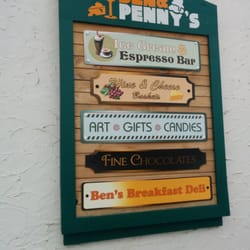 Madeleine's Fusion Restaurant
423 SE 2nd St
Evansville, IN 47713
Tues – Thurs 4:30PM to 10PM; Fri/Sat 4:30PM to 10:30PM; Closed Sundays and Mondays

"Romantic fine-dining place serving internationally influenced market-fresh fare off a rotating menu. As a perfect addition to our full menu, our wine cellar houses the Tri-State's finest selection of premium wines, while our bar features the largest premium liquor selection in the area plus a variety of beer and specialty cocktails. Offers a huge Bourbon and Scotch selection, with of the fusion specialties being the Sake Martinis."





Manna Mediterranean Grill
2913 Lincoln Ave
Evansville, IN 47714
Mon – Sat 11AM to 9PM; Sun 11AM to 3PM

"Unfussy, fast-food-style joint serving a range of halal fare like gyros, kebabs & shawarma. At the Manna Mediterranean Grill, they prepare fresh, flavorful and fast meals inspired from the regions surrounding the Mediterranean Sea. This region is known all over the world for their culinary style using fresh lemons, exotic spices and pure olive oil. The careful selection of fresh vegetables, grains, legumes and meats infused with the spices and culinary style of the Mediterranean makes these entrees mouth-watering and memorable.

"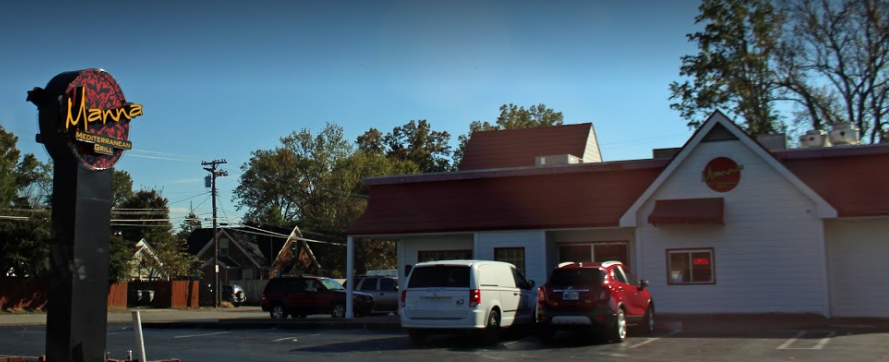 Sauced
1113 Parrett Street
Evansville, IN 47713
Tues – Sat 4:30 to 10PM; Closed Sundays and Mondays

"Romantic restaurant in a converted house offering eclectic Italian cuisine, a bar & seasonal patio seating."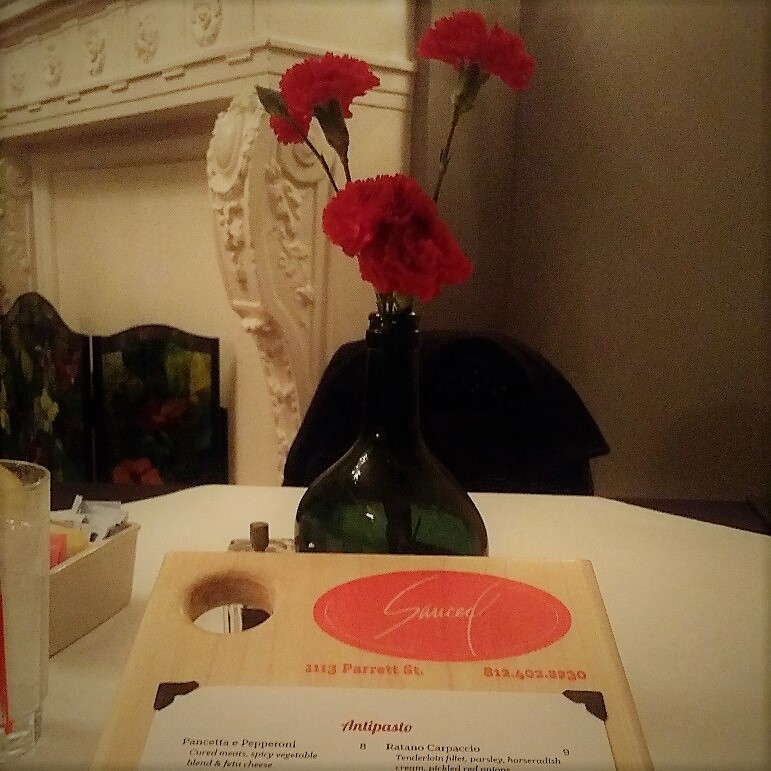 Elbert's Natural Food Market
5614 E Virginia St
Evansville, IN 47715
Mon – Fri 9AM to 7PM; Sat 9AM to 6PM; Closed Sundays
"One hundred percent of the products they offer are all natural so they are totally preservative, chemical fertilizer, pesticides and fungicides free. Ninety-five percent of the store is organic. The owners currently buy local beef, poultry, vegetables, fruits and eggs that are all natural and they plan to expand their local buying."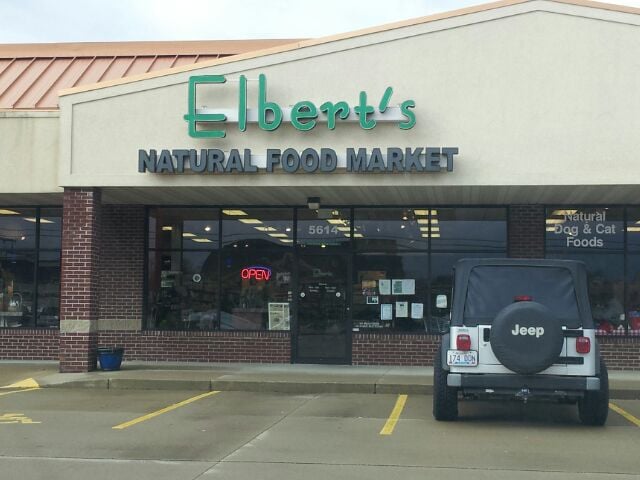 Adele's Naturally
2704 Lincoln Ave
Evansville, IN 47714

Mon – Sat 9AM to 6PM; Closed Sundays
"When you choose Adele's Naturally, you'll find a wide variety of vitamins, minerals, and supplements that will aid your health and well-being. We have the knowledge to guide you through the process of choosing the products that are right for your needs."