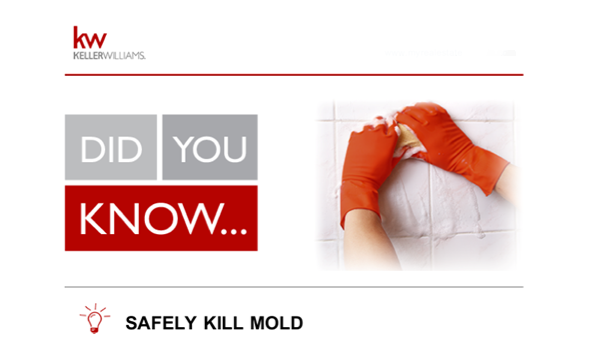 1. Spray a 3% hydrogen peroxide solution from a bottle onto the moldy surface.
2. Leave on for about 10 minutes.
3. Scrub clean, then wipe with a damp cloth.
4. Store bottle in a dark area to maintain the potency of the hydrogen peroxide.


Small tips can bring big savings over time, and even add value to your home!