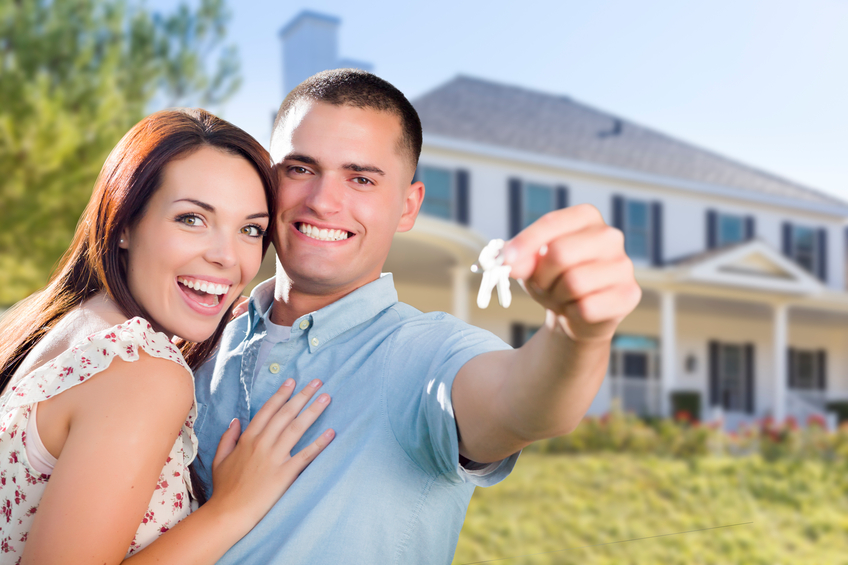 While buying a new house is full of excitement and possibility, the commitment can be scary. Buying a new house with a partner, especially one that isn't your spouse? Terrifying.

1. Identify your priorities. Laying out exactly what each of you wants in the home, and what you're willing to compromise on, will make the search infinitely easier.

– How many bedrooms/bathrooms?
– Is the kitchen size adequate?
– What's the neighborhood like?
– Do you need off-street parking?
– Is it commutable?
– Is it near good schools?
2. Agree on how you'll share ownership. There are two options to consider: "joint tenants," which means you share equal rights to the entire property, or "tenants in common," which means you both own a share of the property.
– Joint Tenants: If you die, the property automatically goes to the other owner. You can't pass on your ownership of the property in your will.
– Tenants in Common: If you die, your share in the property doesn't automatically go to the other owner. You can leave your share to another in your will.
3. Check your credit. Knowing both credit scores means you can take any necessary steps to improve your chances of mortgage approval. (Read our previous blog posting about interpreting your credit score.)
4. Understand the true cost. Before embarking on the house search, both parties need to understand, and be prepared for, not only the initial cost of buying a home, but the additional expenses associated with home ownership as well.

5. Seek out any financial help. Find out if you qualify for any loans before you start looking for homes, so you have time to get everything set up and ready for the big purchase.
6. Apply for your joint mortgage. But keep in mind that once you do, your credit reports will be linked. This means future lenders will be able to see, and possibly take into account, your partner's credit score as well.
7. Put an exit plan in place. No one buys a house together assuming the partnership won't last, but on the off chance it does happen, having a plan in place can save a lot of time and trouble.
8. Craft a living agreement. Put in writing what each partner is expected to contribute so no questions arise down the line. You can even consider making it legally binding.
9. Get your will in order. Especially if you decide to share ownership as tenants in common, your share of the house will immediately go to your next of kin upon your death, not your partner.

By Bridget Mallon
*Read More: 9 Things to Do Before Buying a Home with Your Partner
Re-posted from @Realtor_KaelaMW