*This tip is really good for small scratches that aren't too deep. If you have a large area that needs work, it's probably best to rent a sander and refinish it or call a professional floor refinisher.*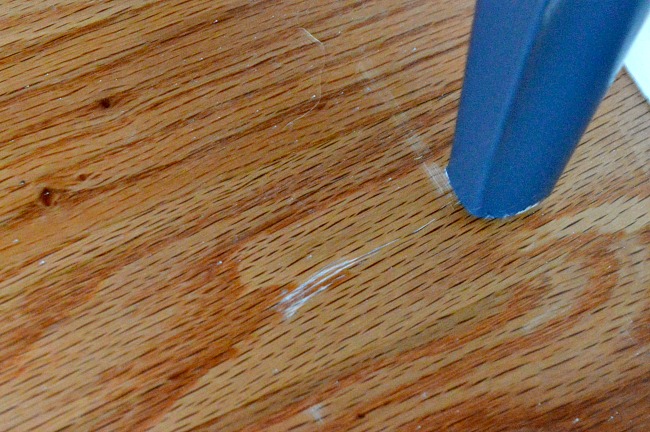 After I make sure the floor is clean and vacuumed I take a cotton swab and dip it into some polyurethane (you will want to make sure that the finish of you poly matches your floor, I'm using clear satin on mine). A little bit goes a long way.
Lightly rub the cotton swab over the scratch until its covered. You want to try to only get poly on the scratch and not rub it all over the surrounding area. Also, be careful to not put too much on the swab or you will be able to tell when it dries.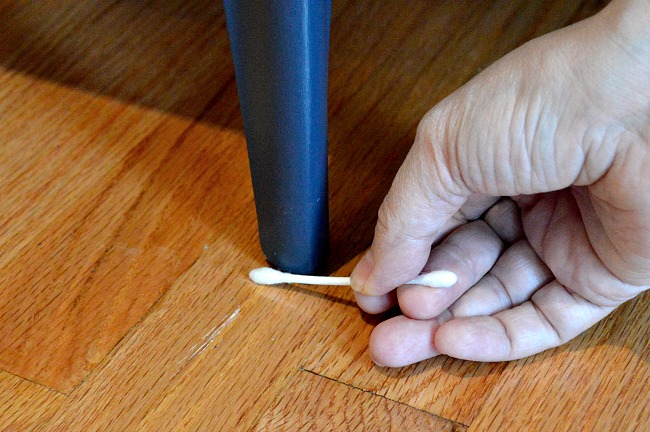 I usually work in small sections at a time and place my little step stool over the spot until it dries. That's it. Scratch be gone!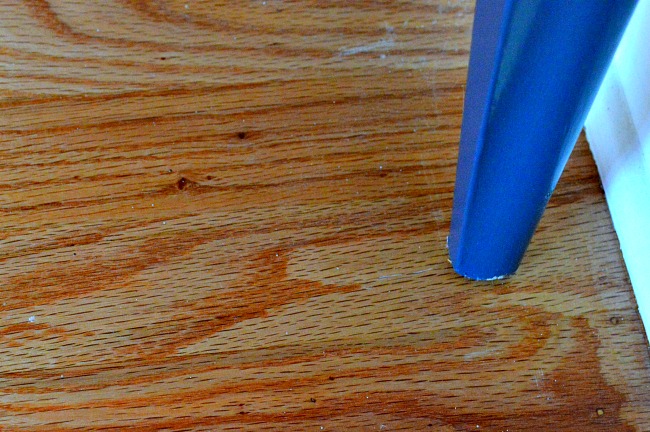 Remember to protect your beautiful wood floors and put felt pads on the legs of movable furniture and rubber pads on furniture that you don't want to move.
Have you ever tried this to fix scratches on a hardwood floor? Do you have any useful tips to fix scratches?

By Kristi
*Read More: Easily Fix Scratches on Hardwood Floors