Three simple, yet commonly overlooked, winterizing steps:
1. Prevent door locks from freezing by spraying powdered-graphite lubricant into each door lock, then turning the key.
2. Use the fan in your stove hood or bathroom to vent extra moisture outside to prevent mold and mildew growth.
3. Close vents in room that are not commonly used.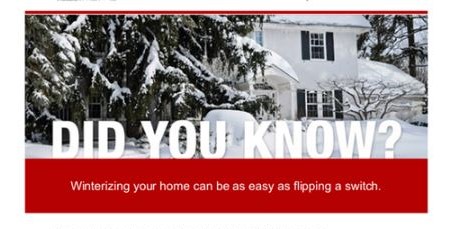 SMALL TIPS CAN SAVE YOU MONEY OVER TIME AND ADD VALUE TO YOUR HOME.